SSU | SMART SOLDERING UNIT
Application
Another joining process used to join metal components is brazing. Typical applications are the manufacture of drilling tools, where a hard metal cutting edge is applied to a soft carrier.
Plant technology
We have developed small soldering stations especially for this application. These soldering stations with 50kW induction systems and integrated temperature measurement by pyrometer have an automated process control. In addition to these small systems, we can also supply fully automatic inert systems with complete handling for large quantities.
Performance range
Our plant spectrum ranges from the design to the turnkey plant.
You are interested, have questions or suggestions?
Our team is at your disposal. We look forward to your message!
+49 (781) 990 719 20
Carl-Zeiss-Strasse 18 | 77656 Offenburg | DE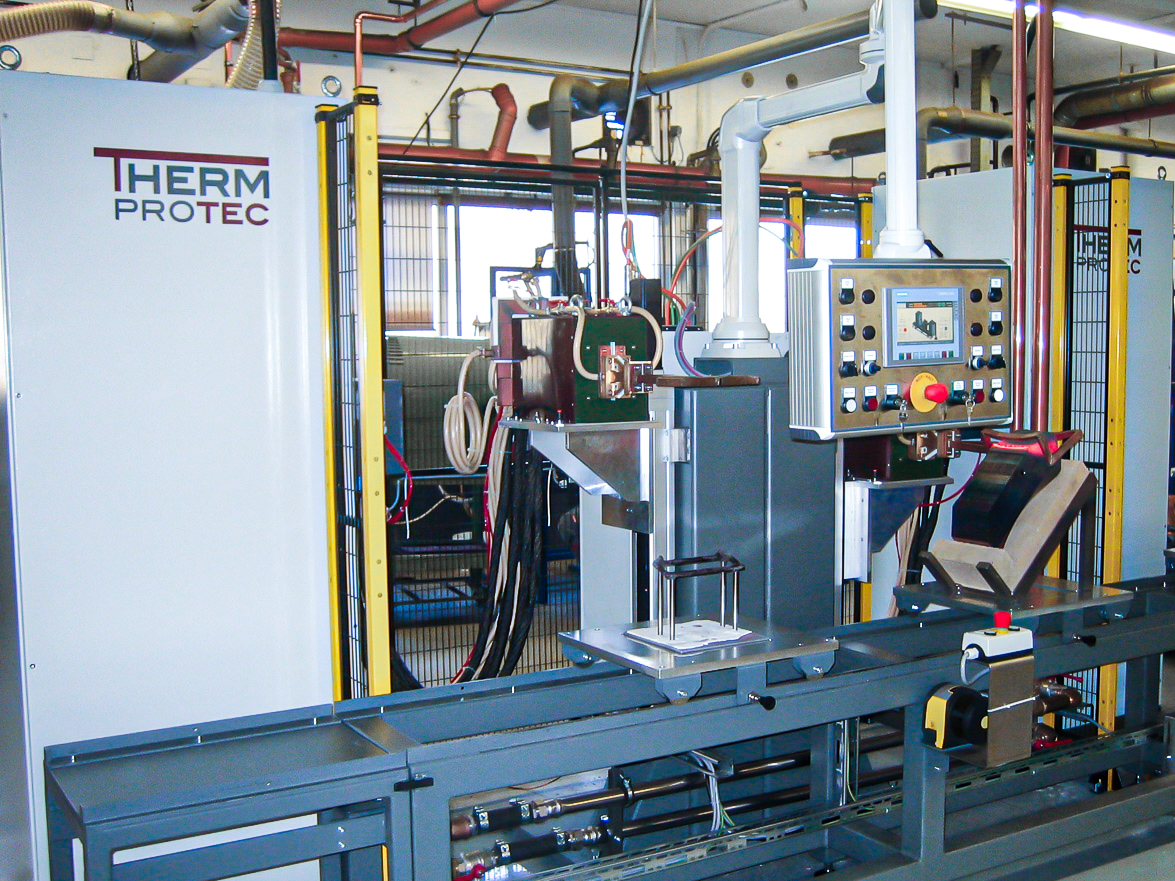 From process development to turnkey production facilities. We develop innovative solutions in the field of thermal process technology.
From the automotive industry to mining, you are in good hands with us
.
+49 (781) 990 719 20
Carl-Zeiss-Strasse 18 | 77656 Offenburg | DE