SIU-J | SMART INDUCTION UNIT JOINING
Why shrink?
An efficient but not so well known joining process is the shrinking of metals. The thermal expansion of a metal is used, whereby a form-fit connection is always required. Typical applications are the shrinking of motor housings onto stators and also tool changing systems in machining centres. A ring is always heated and put over a counterpart. The cooling of the ring and thus the shrinkage leads to a joining of the two components, for which no further screw connections or other components are required. Of course, the separation of the two components is problematic here, which must also be done thermally.
Plant technology
In order to be able to carry out joining and cutting efficiently, we have developed our SMART INDUCTION UNI JONING system, SIU-J for short, which is used especially for the assembly and disassembly of motor housings. Our induction technology is used here again, whereby we quickly heat the housings with large inductors. The inductors are arranged on a vertical axis and can be moved servo-controlled. This makes fast joining and separating of motor housings easy and can be done quickly.
Performance range
In addition to our standard systems, we can also manufacture customer-specific solutions from conception to turnkey plant.
You are interested, have questions or suggestions?
Our team is at your disposal. We look forward to your message!
Zunftstr. 20 | 77694 Kehl-Marlen | DE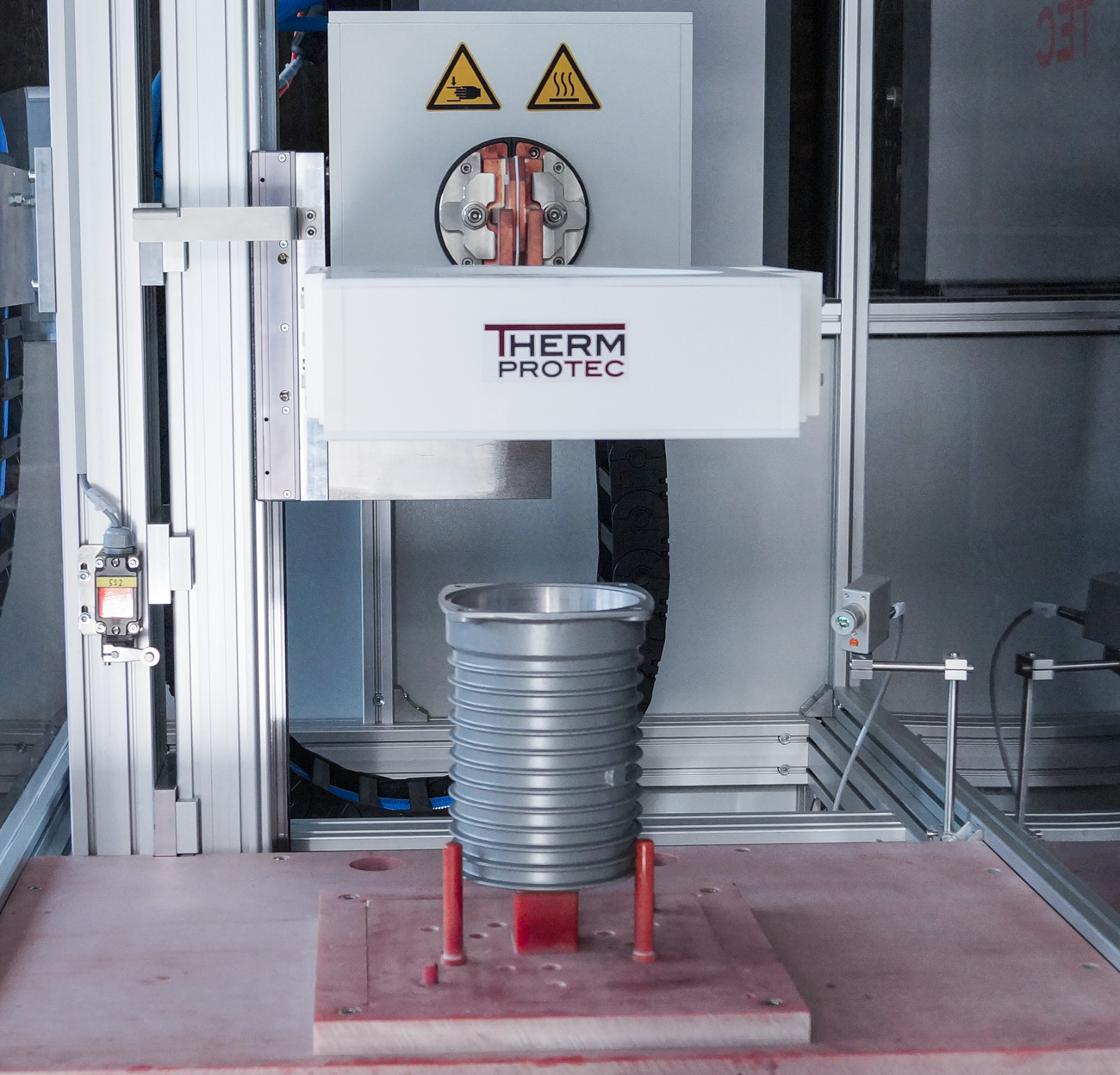 From process development to turnkey production facilities. We develop innovative solutions in the field of thermal process technology.
From the automotive industry to mining, you are in good hands with us
.
Zunftstr. 20 | 77694 Kehl-Marlen | DE