Automation / Robotics / Handling
The automation of plants has become indispensable in today's world. A safe and reliable process is essential for good and consistent quality. Through the use of industrial robots and the consistent acquisition and storage of measurement data, quality can be increased and costs reduced. ThermProTEC has long been committed to industry 4.0 technologies and specializes in industry robots of the KUKA, HIWIN and FANUC.
brands.
Increase plant availability by using industry 4.0 technologies. ThermProTEC has been using state-of-the-art IO-Link components for years and is also able to upgrade existing plants to the new standard.
SRH | SMART ROBOT HANDLING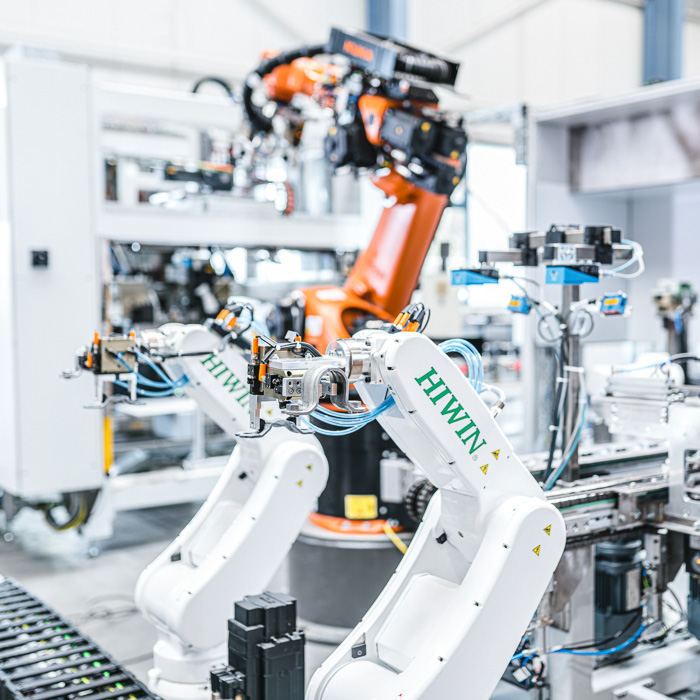 ThermProTEC has specialized in the efficient implementation of robot handling with adapted gripper systems and an optimized interface to the overall control system. We analyze your process and suggest the optimal handling system.