SPT | SMART PIPE TREATMENT
Why remunerate?
Pipes for special requirements must also be quenched and tempered. This results, for example, in a higher compressive strength for the same diameter and wall thickness. This has the additional effect that a weight reduction is achieved. This is becoming increasingly important, for example, in the automotive industry.
Plant technology
When quenching and tempering pipes, the most economical process is the continuous transport of the pipes through the line. Plants therefore consist of the following components: Loading magazine with additional processing steps, e.g. deburring and decanting, roller conveyor, hardness level consisting of increasing induction coils, between which the transport rollers are arranged and afterwards a shower sequence system. Tempering section, also induction, with SLZ for temperature compensation and unloading magazine. Depending on the available space, these systems can also be arranged in a U-shape.
Range of services
We offer you the complete package from process development to the conclusive plant.
You are interested, have questions or suggestions?
Our team is at your disposal. We look forward to your message!
Zunftstr. 20 | 77694 Kehl-Marlen | DE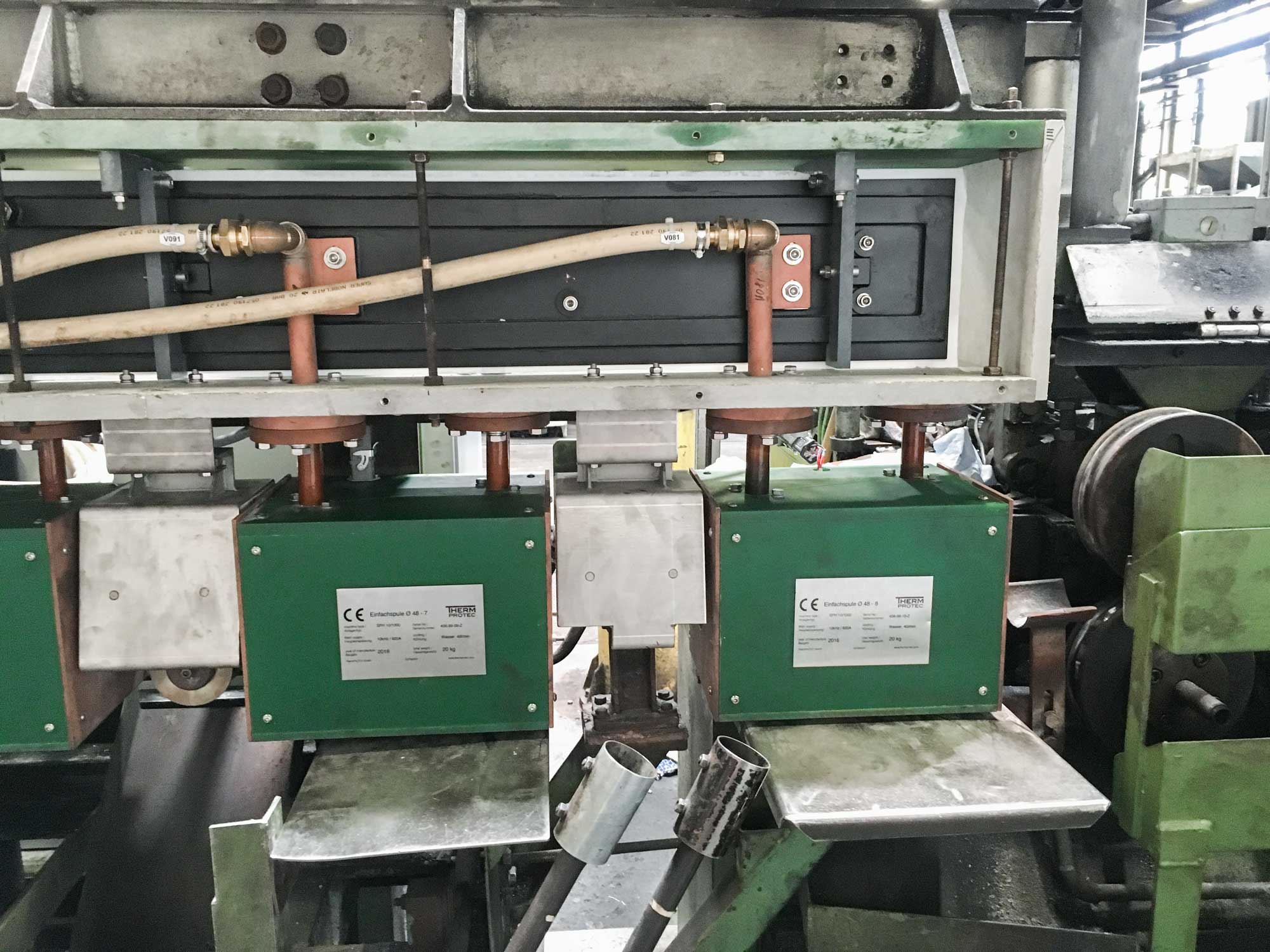 From process development to turnkey production facilities. We develop innovative solutions in the field of thermal process technology.
From the automotive industry to mining, you are in good hands with us
.
Zunftstr. 20 | 77694 Kehl-Marlen | DE