Solutions for Forming Technology
In the field of forming ThermProTEC offers systems for heating semi-finished products based on induction and NIR technology.
SFL-B | SMART FORGING LINE BILLETS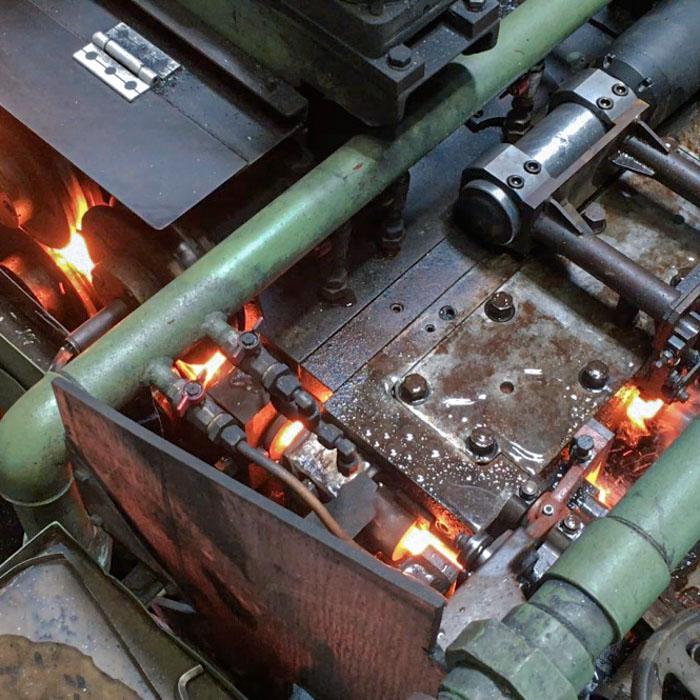 These products are used for forging complete components. The component is inductively brought to forming temperature and then fed to the press. Our products are characterized by special efficiency and compactness.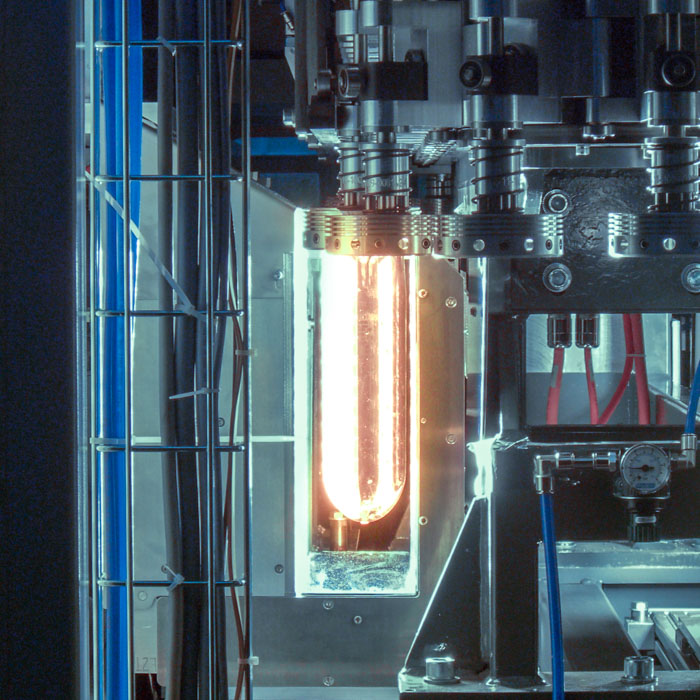 Our product range is mainly used for forming plastics. PET bottle production is the most important application here. PET preforms are heated quickly and homogeneously by NIR radiation. This enables a precise forming geometry.
SPT | SMART PIPE TREATMENT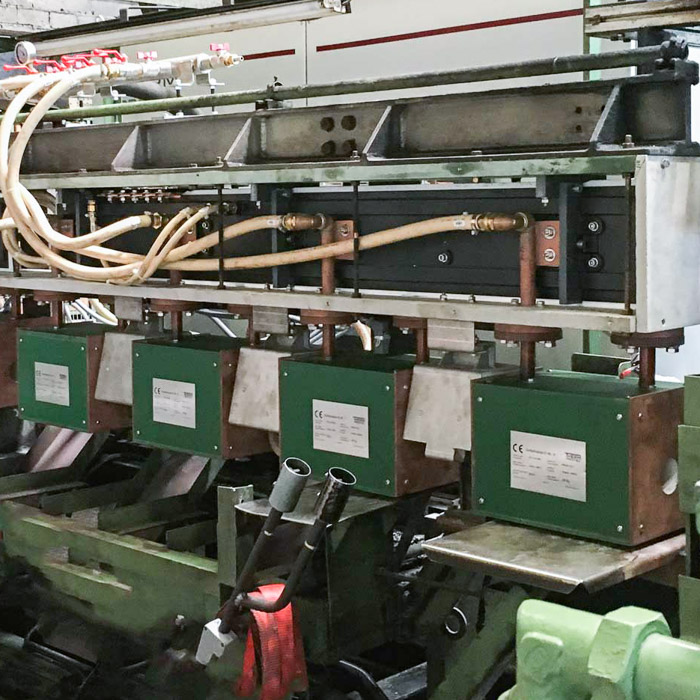 Tempering and hardening of tubes and rods is one of our specialities. The in-line process enables a fast and reproducible process. We supply everything you need. Follow the link and find out how you can benefit from us.
SWT | SMART WIRE TREATMENT
Wires must also be tempered. Here induction technology is used for the fast and efficient treatment of wires. Learn more about our spectrum.