SBS | SMART BLUEING SYSTEMS
Why blue?
Metal strips have better corrosion resistance and processability when heated to 320°C. This process is called blueing, corresponding to the blue tempering temperature of metals. This technology is mainly used in the field of packing tapes. In order to make this process as energy-saving as possible, we have developed our SMART BLUEING SYSTEMS (SBS) and applied for a patent.
System version
The individual (up to 15 pieces) endless metal strips are guided side by side through two induction coils. The coils are heated very precisely to a temperature of 320°C. The induction coils are then fed through the induction coils. The strips are heated uniformly over the entire width by a special inductor gemoetrie. An induction system with a total output of 500kW to 1mW is used, depending on the required production capacity of the plant. This process replaces extremely environmentally harmful lead immersion baths. The plant technology can also be used for existing production lines and replaces the installation of the old lead furnaces.
Talk to us. We offer you everything from the conception to the turnkey plant.
You are interested, have questions or suggestions?
Our team is at your disposal. We look forward to your message!
+49 (781) 990 719 20
Carl-Zeiss-Strasse 18 | 77656 Offenburg | DE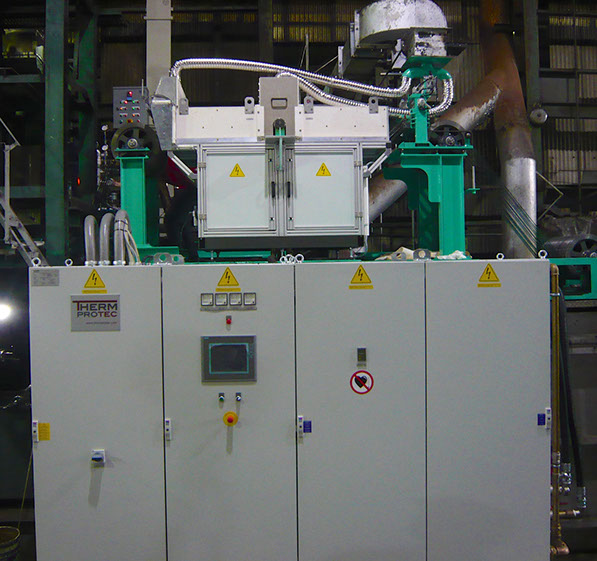 From process development to turnkey production facilities. We develop innovative solutions in the field of thermal process technology.
From the automotive industry to mining, you are in good hands with us
.
+49 (781) 990 719 20
Carl-Zeiss-Straße 18 | 77656 Offenburg | DE