SFL-B | SMART FORGING LINE BILLET
Why are special systems necessary?
Very often components have to be completely heated in order to be subsequently forged. The special feature here is that the entire component cannot normally be gripped by grippers. Therefore, these are individual systems whose design type is directly coupled with the component geometry.
version
Induction generators are also used here, whereby the inductors are typically equipped with guide rods. These guide rods are water-cooled to increase their service life. The components are then pushed through the induction coil with manipulators. The power range of these generators is from 50 kW to 1 MW depending on the application. The frequency range is also adapted to the geometry to be heated.
Typical applications are the forging of bolts and nuts from rod material, the manufacture of ploughshares and all types of fastening materials.
You are interested, have questions or suggestions?
Our team is at your disposal. We look forward to your message!
Zunftstr. 20 | 77694 Kehl-Marlen | DE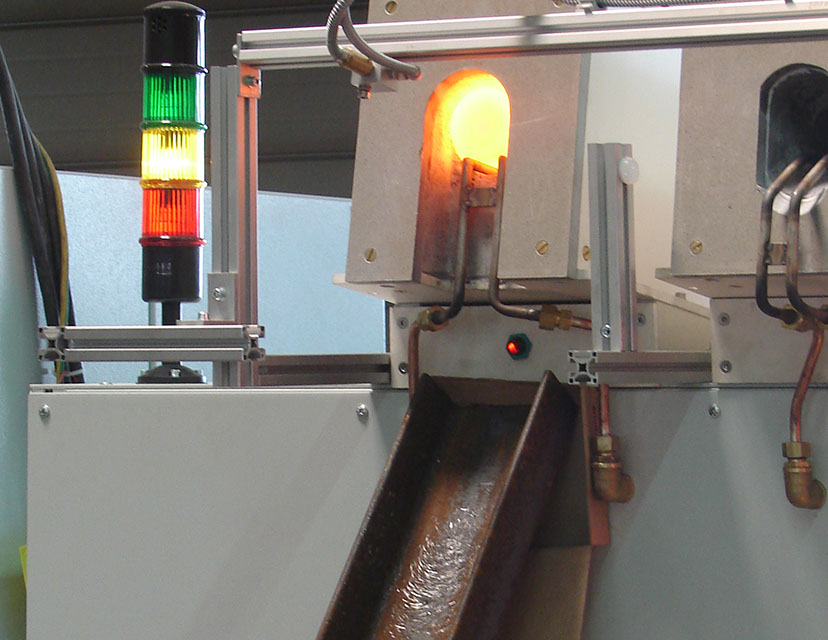 From process development to turnkey production plant. We develop innovative solutions in the field of thermal process technology. Vfrom the automotive industry to mining, you are in good hands with us.
+49 (781) 990 719 20
Carl-Zeiss-Straße 18 | 77656 Offenburg | DE